The University of Bristol Botanic Garden will be holding their – 'Garden, Sculpture and Quilting Easter Festival' from the 14th – 17th April 2017. (Details of featured artists on flyer). The quilting exhibition will feature work from myself and leisure class students. The address of the Botanic Garden is Stoke Park Rd, Stoke Bishop, Bristol BS9 1JB. There is a car park which may be reserved for disabled access, so parking on Stoke Park Rd is advised. Refreshments available!
The next exhibition of City and Guilds work will be held in September 2017  (details are yet to be confirmed).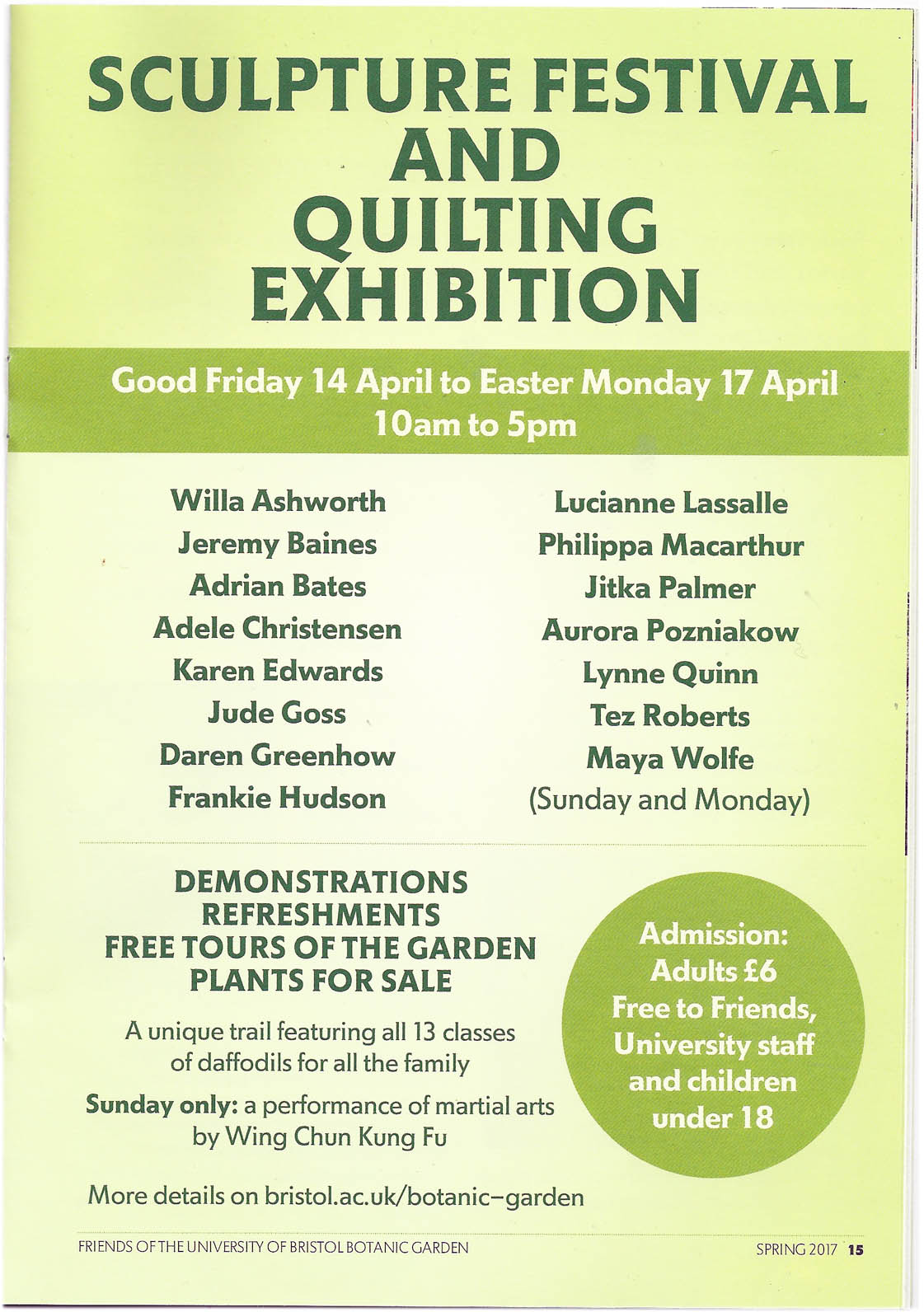 An overview of the 2013 exhibition.